Welcome Mud People to the Artemis Fowl Fun Site unnoffical site

Artemis Fowl Fun Site Contest:

Movie Poster Design Contest:

Objective: To Design a poster for the upcoming Artemis Fowl Movie. You are not limited to what you can use. You can either draw it by hand or do it all on the computer, manipulating images,etc.

Since the cast hasn't been officially confirmed you can use any actor(s) you want in the poster. I recommend you take a look at some movie websites and look at current movie posters so you can have an idea of what you should be aiming for. The more authentic/realistic it is, the more likely you are going to win.

The Prize:

Now for the prize, The winner will receive a brand NEW copy of The Arctic Incident on Audio CD or cassette according to their choice. 10 Runners up will have their names and posters placed permanently on the site, giving them international fame and recognition (well, sort of!). The competition ends on the 31st of July, so you've got a whole two months ahead of you to get cracking. Oh yes, and the Judges' Rule is Final, multiple submissions will not be accepted unless you wish us to disregard the first.

Details: Once you have finished your poster send it to us by email:

As a high quality JPEG File no bigger than 100KB

Preferably with dimensions aprox 260 by 370

With Subject: ARTEMIS FOWL POSTER

Don't forget to leave your name age and country

Examples:

Here are a few 'quick' examples that were made by the site designer: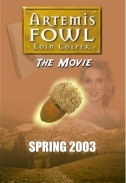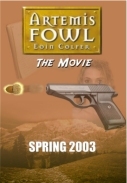 Hints and Tips:
The More detailed you make it the better, so why not include the cast at the bottom, like on real posters, and try and get the fonts right!
Only use our examples as a guide, we would prefer it if you came up with an entirely original idea perhaps representing an element or part of the books which would make your poster stand out from others.
---
Preorder Book 2! in the UK
Priced on amazon.co.uk at only 12.99 pounds,
you can PREORDER BOOK 2 by clicking Here.
Summer
---
Artemis Fowl Smart Group
| | |
| --- | --- |
| | keep yourself informed by joining our Smart Group, You will be able to discuss the books with other fans, vote in member polls, and try out new quizs' and trivia. |
---
Search:
---
Other books by Eoin Colfer :